The SEDC Person
SEDC seeks to ensure that its people are highly competent, posses high integrity, are multi-skilled and diligent - the attributes worthy of being called the SEDC Person.
Presidential Address
The Presidential Address is an annual event whereby the Chairman would sets the corporate direction and activities for the year.
Integrity Day
The Corporation's Integrity Campaign is continuously entrenched throughout the Corporation towards making Integrity As Our Way Of Life.
Corporate Brainstorming Session
The Corporation's top and senior management meet on a yearly basis to discuss on the business activities as well as to chart its future direction.
Punctuality Campaign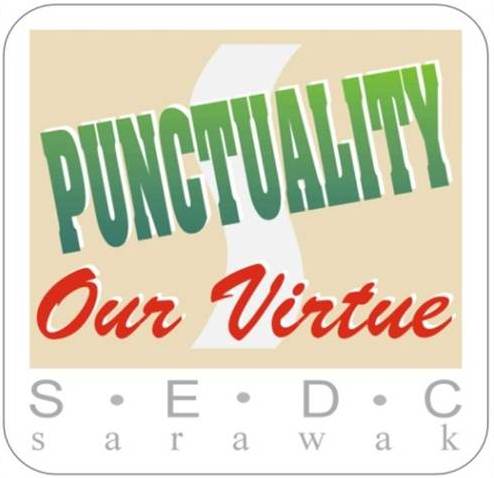 In SEDC, staff discipline, particularly on punctuality, is enforced to ensure that staff adhere to rules and regulations, getting work done ahead of time and good attendance records.
Telephone Courtesy Campaign (Three-Rings-Only)
It is our culture to answer the phone within 3 rings and with a smile in our voice.
Monthly Q Activities
The objective of the monthly Q activities is to keep the momentum of the quality quest through continuous activities, competitions, recognition and celebrations.
We Care Culture
SEDC takes care of the welfare of its people through visits to those who are hospitalised, donations, assistance for the bereaved family and also ensures that staff are appreciated for their efforts and good deeds.
SEDC Get Together
SEDC Get-Together is aimed at strengthening team spirit, a caring attitude and to enhance family togetherness as well as an avenue for info-sharing. At divisional level, information is also shared during "Morning Prayer" / Japanese Stand-up Meeting.
Jasamu Dikenang (Farewell for Retirees)
This special programme was initiated in 1996 and it is organised for staff leaving on early or mandatory retirement.
Power Look Campaign
Employees of SEDC project the image of SEDC. Hence, how we look and how we communicate with the public is important. The objective of this campaign is to inculcate greater confidence and professionalism.