SEDC has always maintained a policy of adhering to good corporate governance in managing its activities and operations. SEDC's charter for good corporate governance was launched by then State Secretary, YB Datuk Amar Abdul Aziz Husain on 5 February 2001.
Launching of SEDC Charter For Good Corporate Governance
SEDC's Integrity and Governance Gallery was officially declared opened by the State Secretary, YB Tan Sri Mohamad Morshidi Abdul Ghani on 30 July 2013. The gallery showcases SEDC's Integrity and Governance Journey as well as its efforts and initiatives to strengthen goverance and instill the value of integrity since 1995.
Governance System
Towards this end, SEDC has structured its governance system with well defined Terms of Reference and limits of authority. At the apex of this governance system is the Minister responsible for the Corporation (YAB Chief Minister of Sarawak). SEDC was established by the SEDC Ordinance in 1972. Its Board is appointed by the Minister and is constituted of the following members:-
Chairman

2 official Members (State Financial Secretary and Federal Treasury Representative)

8 other Members (including high level officers from the Federal and State Governments.)
The Board meets on a quarterly basis.
To assist the Board in the performance of its duties, Board Committees have been formed. They are:-
Board Audit Committee

Tender, Investment & Finance Committee

Establishment Committee

Board Risk Committee
Chairman's CommitteeVarious Committees have also been formed at Management level to ensure well informed decisions are made based on collectivism and transparency. These include the following:-
Management Executive Committee (MEM)

Group Management Committee (GMC)

Risk Management Committee (RiMU)

Management Action Committee (MAC)

Jawatankuasa Keutuhan Tadbir Urus (JKTU)
For effective time management, SEDC adopts a calendarised system of meetings.
Transparent and open system
To enhance transparency and openness in its operation, SEDC has since 2007 adopted Transparency International's Integrity Pact and incorporated the same as part of its tender procedure and in the appointment of consultants. Tenderers are also required to sign a Declaration of Bona Fide Quotation/Tender in the approved format.
An added feature in its tender procurement process is the requirement for all those involved in the tender opening to sign a confidentiality or non-disclosure agreement. This is a distinct and unique feature of the SEDC tender procurement.
Processes and procedures
As part of efforts to improve its delivery system, the Corporation has upgraded its ISO to 9001:2008 version. The Corporation has also reviewed its Financial Regulations to bring the same to suit current requirements and needs.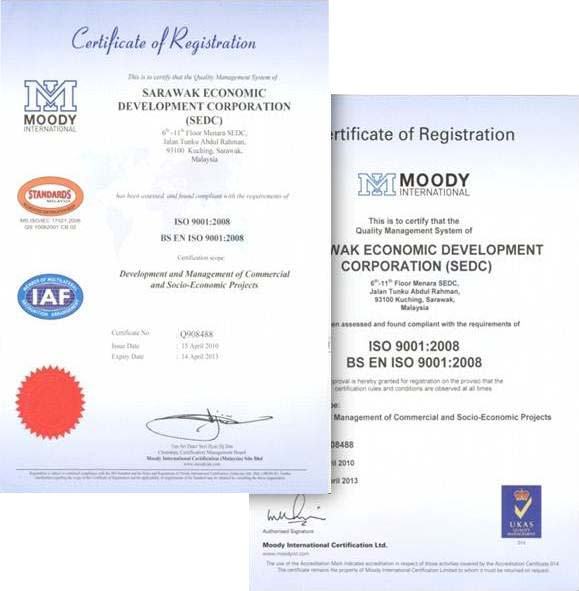 ISO 9001:2008
Quality Management System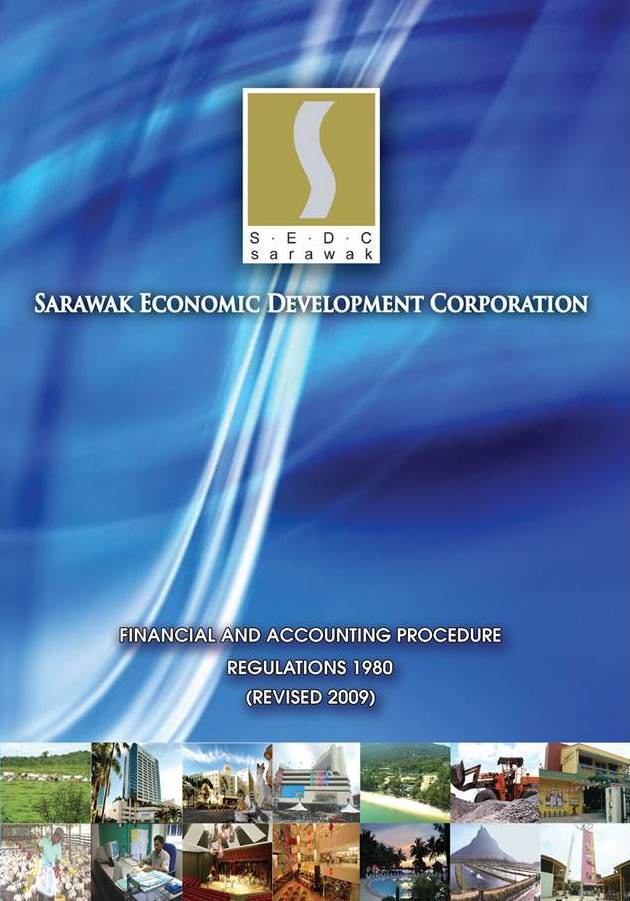 Financial Regulations